How To Password Protect
Your Computer Account
You want to password protect your computer because your account is setup and running, and you worry that someone may log into it and change the way you have things organized.
You simply don't want anyone to log into your account without your permission and view files that are private to you so you want to protect it; after all, you put time and effort to fix it the way you want it.
So here is what you do. Go to the "start" menu button at the bottom left corner and click on it. Next, click on "control panel" located on the center of the right pane if you're on standard mode. (Note: if you are on "classic mode" go to "settings" and then you will see the "control panel" link. Click on it) see below.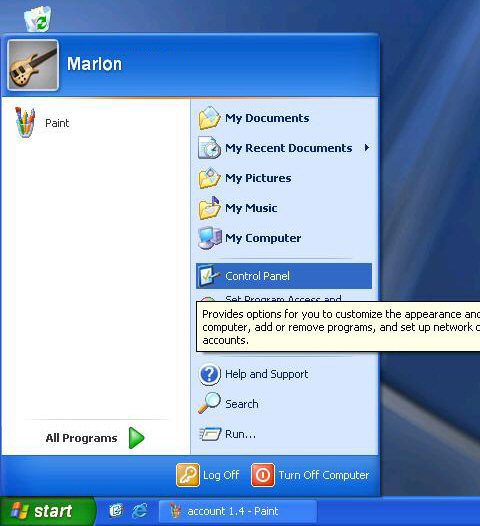 Standard Mode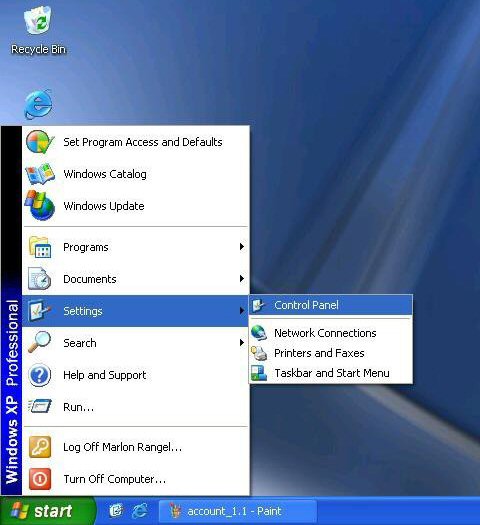 Classic Mode
Find the user account icon, and double click on it (if you're on classic view, you may have to scroll down to find it ). see bellow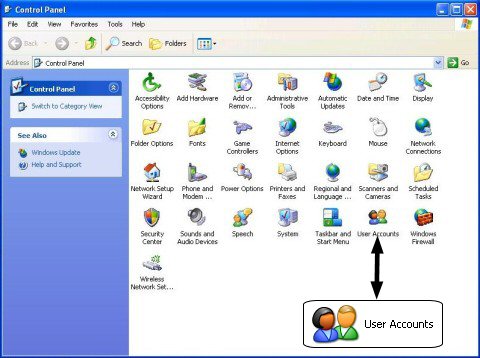 Classic View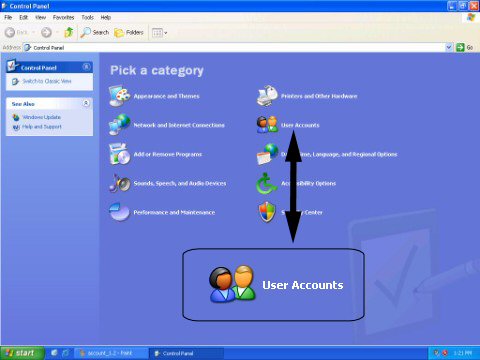 Category View
Once there, click on the account that you want to protect, and then click on create a password. For this case I will use the test account.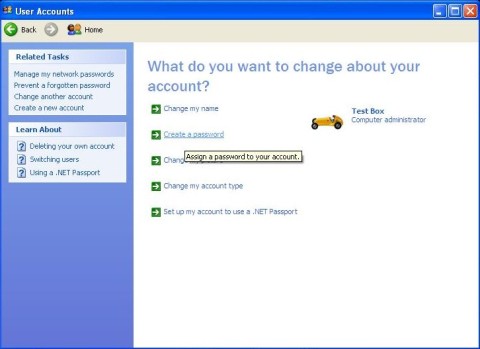 A new screen shows, type your new pass-phrase in. You can also create a hint to help you remember it and then click on create password. See images below.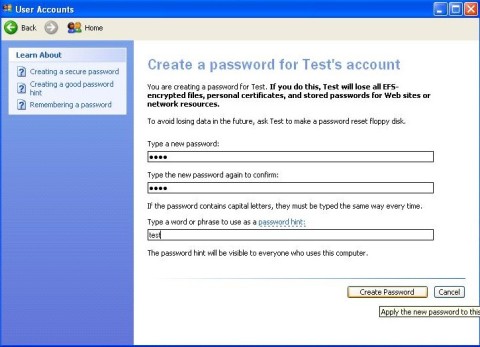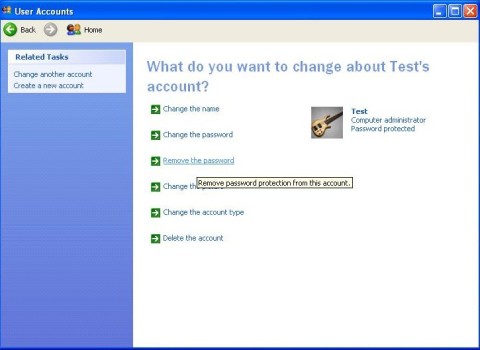 You have now protected your account. Next time someone else tries to use your computer without permision, they won't be able to get in without your password. see below for a snap show of what it should look like next time you log in.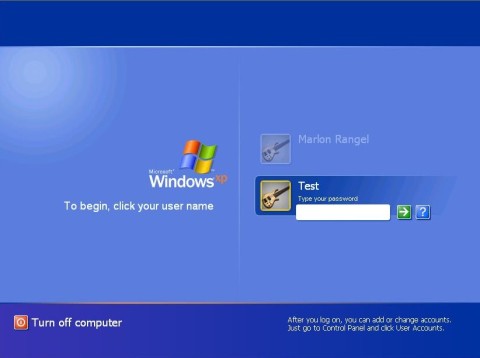 Return from password protect to free computer help